Description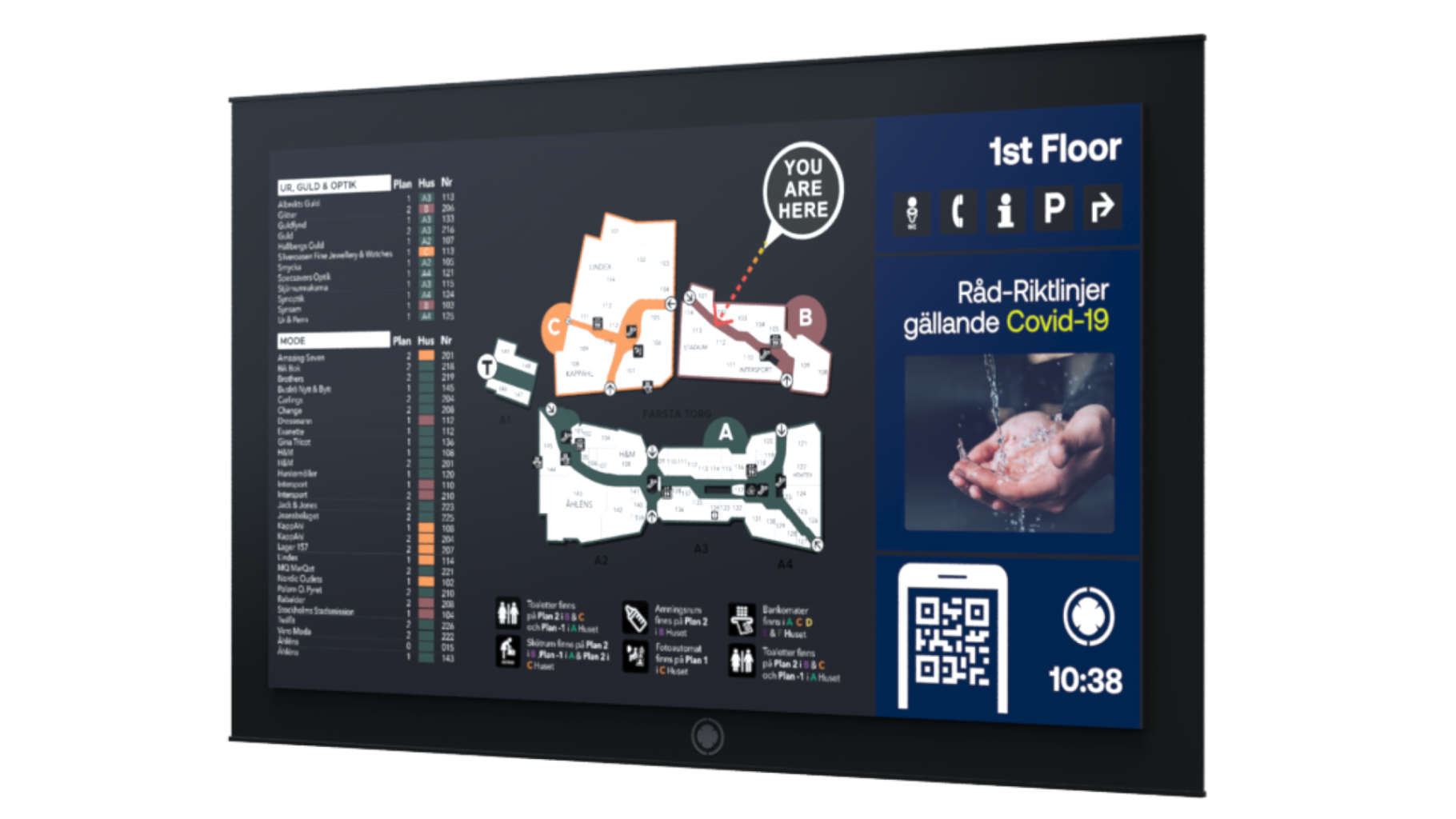 A stylish solution that can be used inside any building to provide information about all the things you need to communicate.
A digital poster to navigate people to any destination, service, or product. From the screen you can wirelessly transfer the "MVG | NavApp with the help of QR codes to further guide your customers/visitors to their desired location. By default this screen is not a "touchscreen", its more used to get a quick "overview" of the entire area. Then from the screen QR code scan and get the wireless navigation app (MVG | NavApp) to find anything else.
You can use different size of screens 1080 or 4k resolutions. Depending on what your requirements are we adapt the solution to what you need.
See a video presentation of this product here: https://www.instagram.com/p/Ccn3tMvlGjG/