Description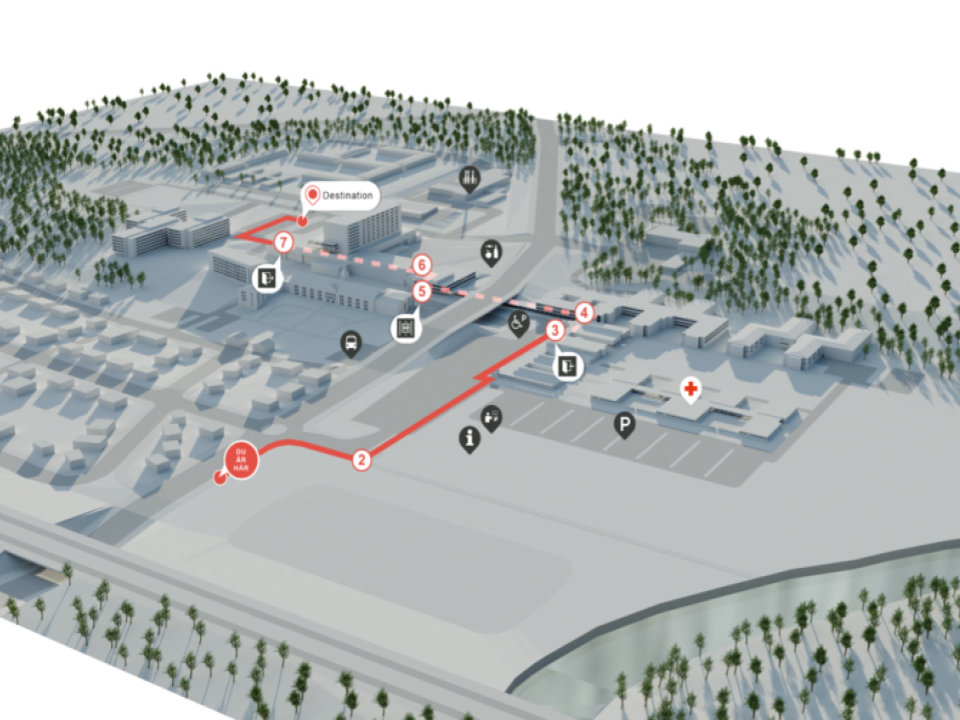 To use digital wayfinding you need a digital map model. Once this model is created for you, it can be used with all our wayfinding products.
The cost for creating and setting up a digital map model is dependent on your environment, and what existing digital material you have for your facility. 
Once a map model has been created, the model can be used anywhere. It can be viewed from any angle and displayed on all devices and exported into different formats. It can be used for third-party solutions such as Google Maps and Apple Maps and more.
The model is made in a true standardised digital format which can be used in any angle or format (2D or 3D), compatible with AR and VR. The format is easily managed by Blender, a free program. Read more here. By using standardised formats, such as .dae and .obj, this model is created it can be used by many different programs and even exported to print in any resolution or format.