Description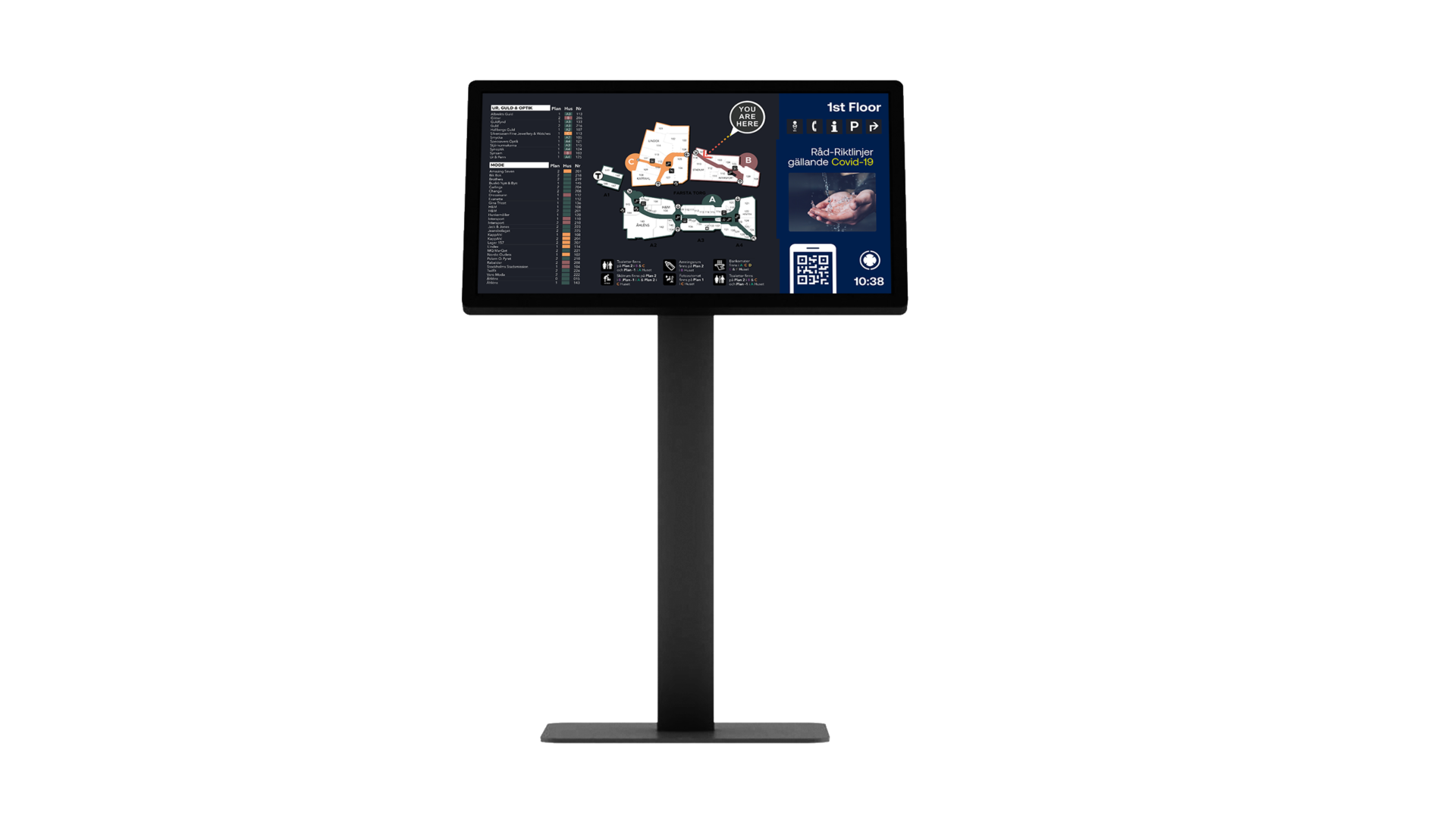 Combines our media player with a floor mount, designed to be easily installed and placed anywhere you like.
Connect the media player to either WIFI, ethernet, or use our MVG | IOT device (LTE) to make the installation even easier (connecting Internet).
You can choose between different screen sizes and if you want to use a multi-touchscreen. The firmware and software on the media player and screens are easily activated and ready to go.
Quickly develop a large network with screens, and combine digital signage with digital wayfinding to make the best use of the screen technology.
The entire combination of products has been widely tested in public environments. It is a safe and reliable solution which may be placed anywhere.