Description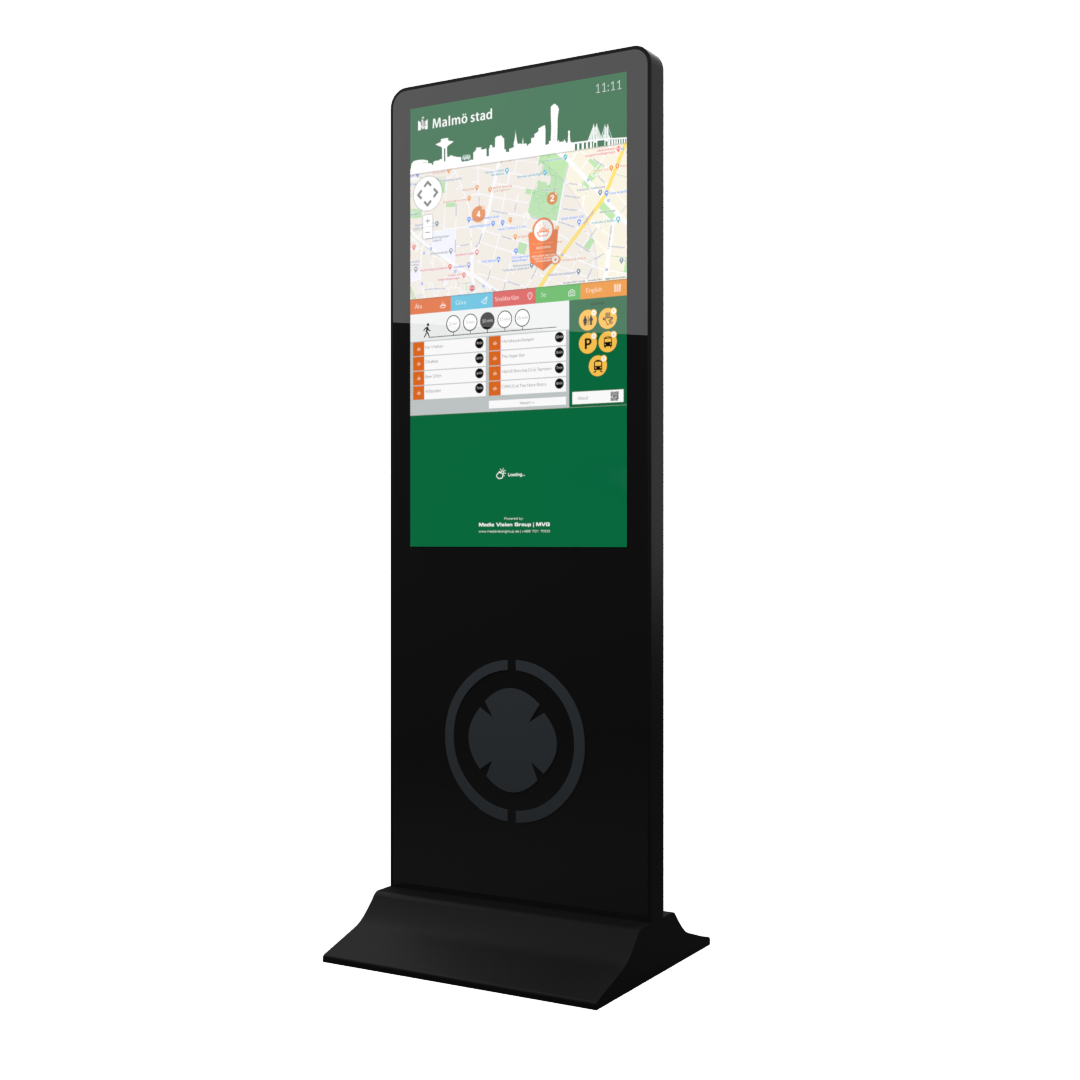 This Totem screen stand is a classic solution for any public, outdoor environment. Its highly-bright screen works 24/7 to help you communicate your messages.
This solution also houses a multi-touch screen that works outdoors. The best solution to deploy anywhere. Primarily tested in the Swedish climate for both snow, rain and extreme cold.
This Totem works for both indoor and outdoor environments. It comes with our MVG | Android player, integrated and ready.
Instantly grab attention and invite consumers to your best brands' commercial ads, or even a digital map that leads directly to your store or desired location. Its 9:16 portrait format projects an impressive display.
With the MVG multi-touch screen and integration options, connect any device with the flip of a wrist.
No downloads mean no downtime. Our smart IOT modems make internet issues a thing of the past. Read more about our smart IOT device here: https://shop.mediavisiongroup.se/product/lte-modem/
A 1080 x 1920 resolution works in tandem with the MVG Media Player. 
This MVG indoor/outdoor stand is your best bet for seamless and efficient visual magic.