Description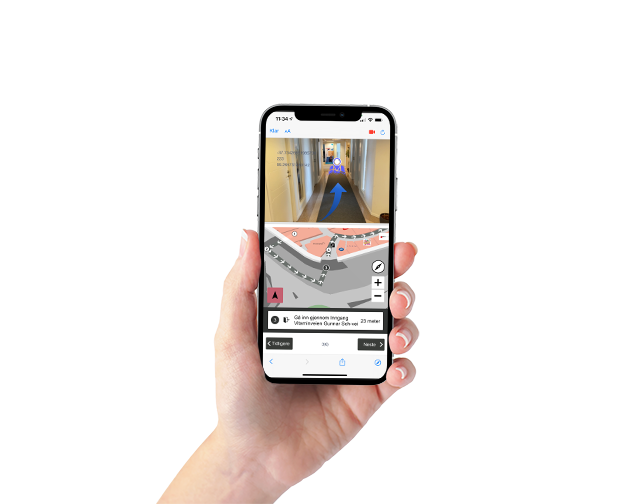 Runs in seconds on all mobile devices and desktops without installing anything. A quick-to-market, tailor-made, digital wayfinding solution you can evolve with.
Hardwareless requirements that run on each individual's own smart device utilises the technology already existing in every smartphone today to position the user. A very cost-effective, and unique way of enabling digital wayfinding for everyone in a new way, regardless of using Apple or Android.
Combine this with our unique 3D models, and AR navigation (augmented reality) with automated service.