Description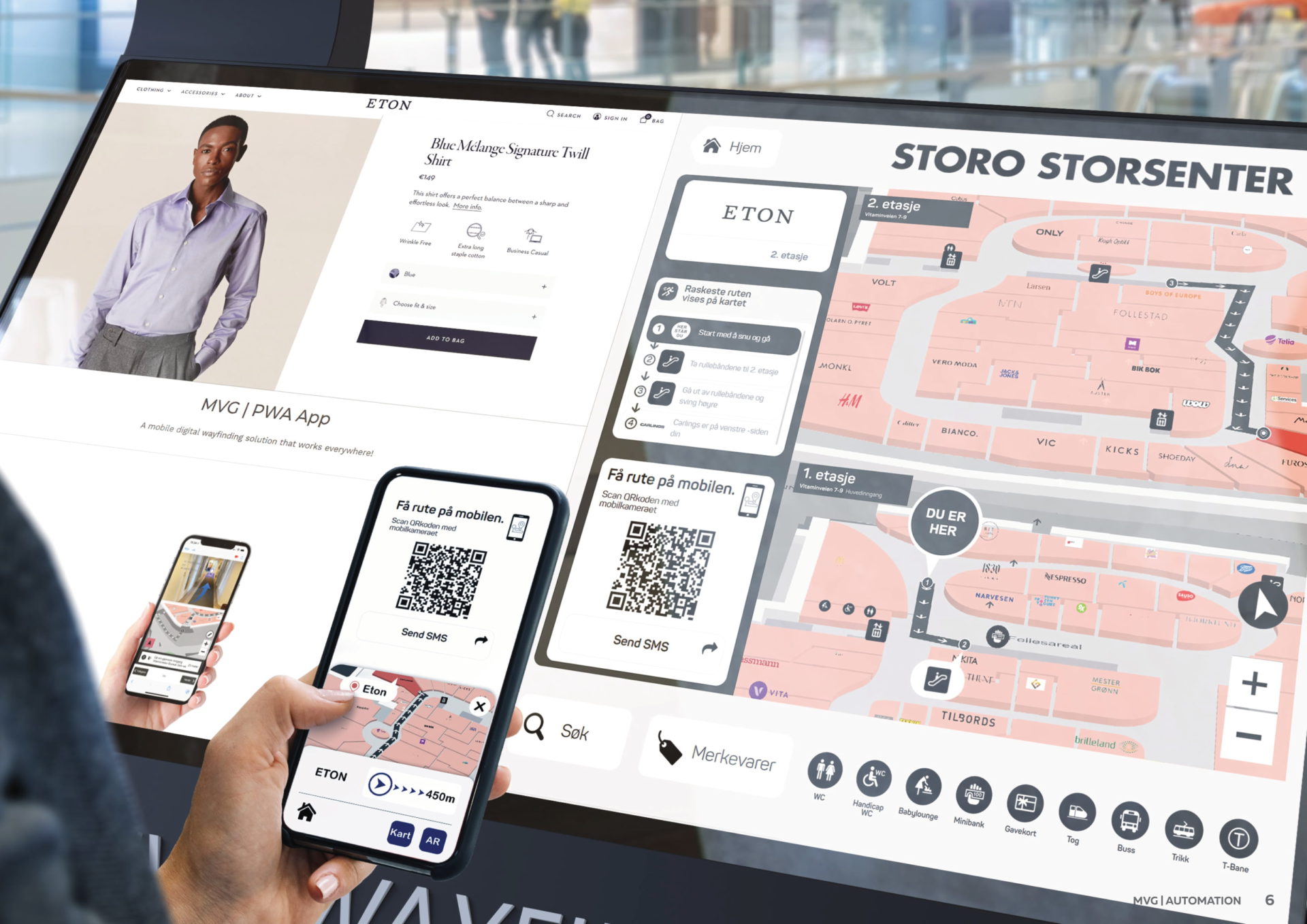 The Terminal UX is designed to work on multitouch screens (touch screens). It manages multitouch functions such as pinch, swipe and much more. The UX/UI (user experience and user interface) has beend developed through many years – and is now a standardized approach to the menu structure for any wayfinding system (quickest and fastest way to get your step-by-step guide) as few clicks as possible for end user. Colors and graphics can be changed and adapted to match your companys graphical profile.
We can also customize and add anything else such as showing information on theater, bus, airport, trains and even connect ecommerce solutions and much more.
We usually allow QR and SMS to be used so end users when using the product can take the digital wayfinding guide from to their own smartphone to navigate to the end destination. We position the user using smart (zero less external positioning devices) gyro, compass, AR and steps to logically get the user to were they are going.
To get started with either digital signage or digital wayfinding you just need our membership. Once you have the membership you can login and manage your solution.
For digital wayfinding you need the digital map model, which is the "map" where we visualise your facility. You can use the same map model for all our products.
Click here to read more about our membership here.