Description
MVG | Manager Widget can be used to create seamless management between different content management systems (CMS).
We can integrate our unique and tailor-made Manager Widget inside your current content management system to enable remote management between our different systems.
It is a unique plugin developed by us for large real-estate owners. The current marketing employees can easily and quickly manage the digital wayfinding and digital signage network. An example of seamless integration between different systems is our system shown to the right (blue) and the customer's current system to the left (EpiServer).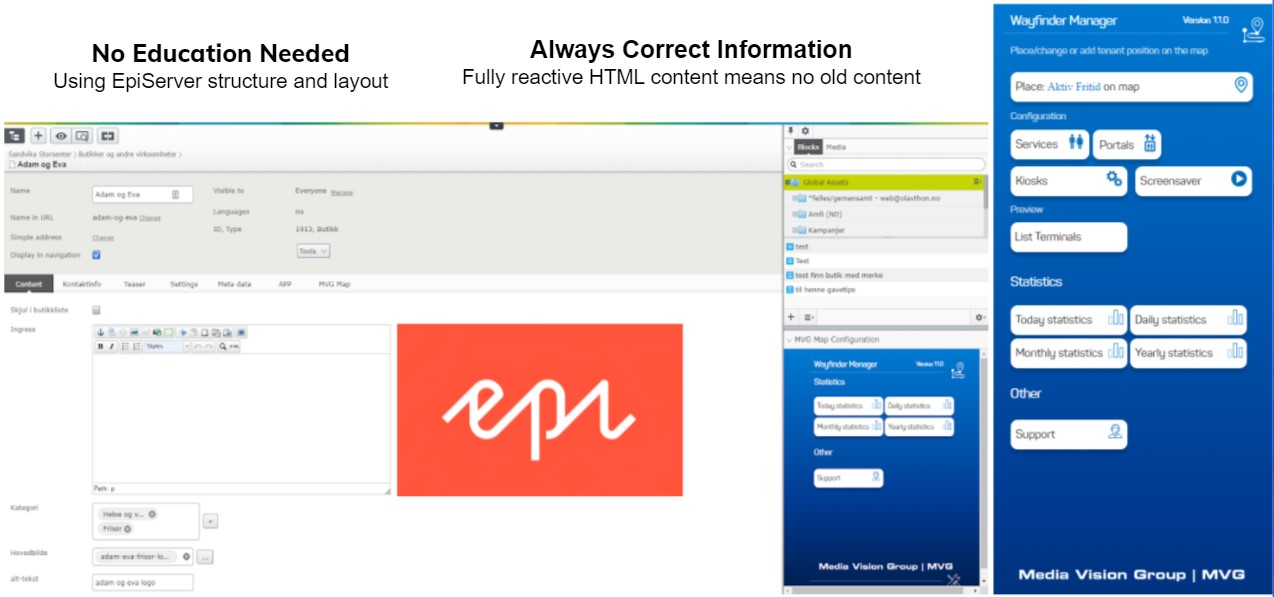 This allows the user to jump between our different management platforms seamlessly and effortlessly without having to log in or log out. Users can continue to use their existing login details.
A truly smart and efficient solution for end-users is to combine this with our automation service for the best solution available today.
It also makes it possible to Whitelabel our products, Digital Signage and Digital Wayfinding, to your brand. This enables a seamless integration where the management looks like it is from your own system.
This system integration solution requires planning meetings with IT, to make the connections between your current system and our systems.
Below is an example of a manager interface integrated into a customer's content management system to enable easy management for end-users.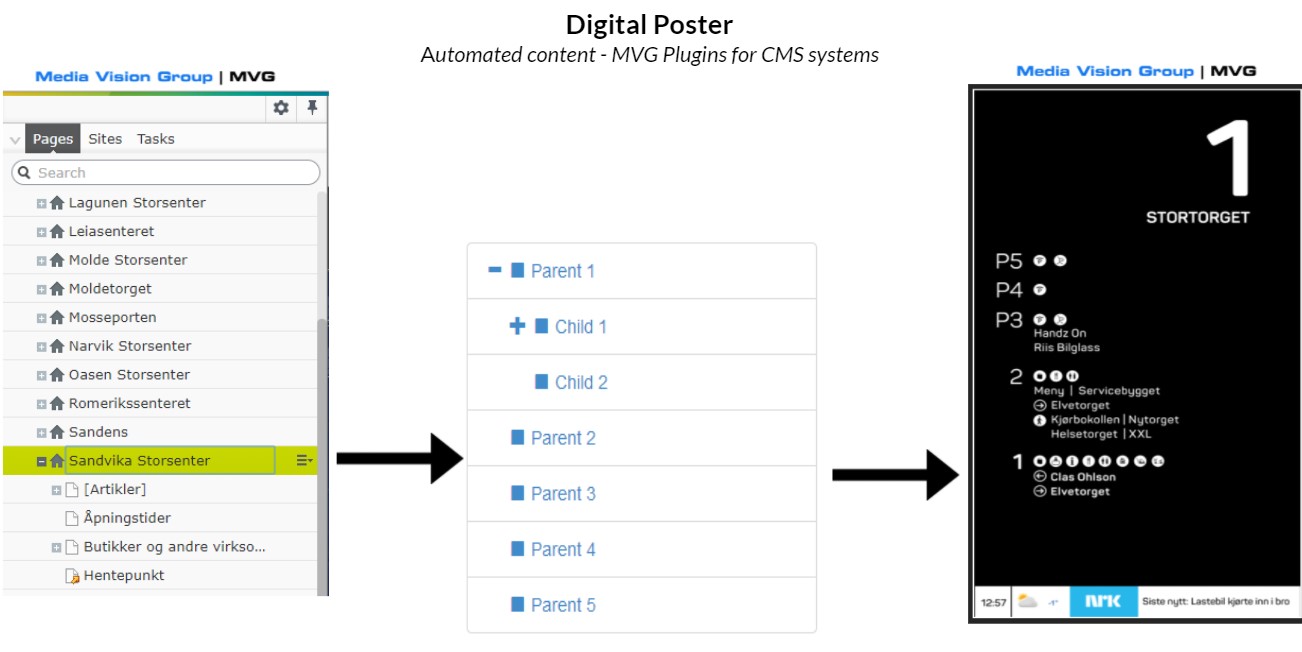 This widget connects securely and creates a seamless tunnel link between our Digital Wayfinding manager and our Digital Signage manager.
This allows your current users to log into your system and gain access using their existing login details.
Automation is our service that enables unique connections to your existing data to automatically send (export) information to our products in a usable way. This means you can continue to work with your existing systems. We develop and add a unique (API) connection that makes this possible.
By enabling automation you also enable the use of machine learning, that can make smart and in-real time AI connections of where data should be sent. For example, if someone searches for "shoes", we can by automation and machine learning send this to other screens so they know what "commercials" to show.
No more random placements of ads based on old data. We make these connections in real-time and in milliseconds screens know what to play to maximise profit and return of investments.
By enabling automation and machine learning from our services, you also make it possible to make connections to our smart programmatic advertising engines.