Description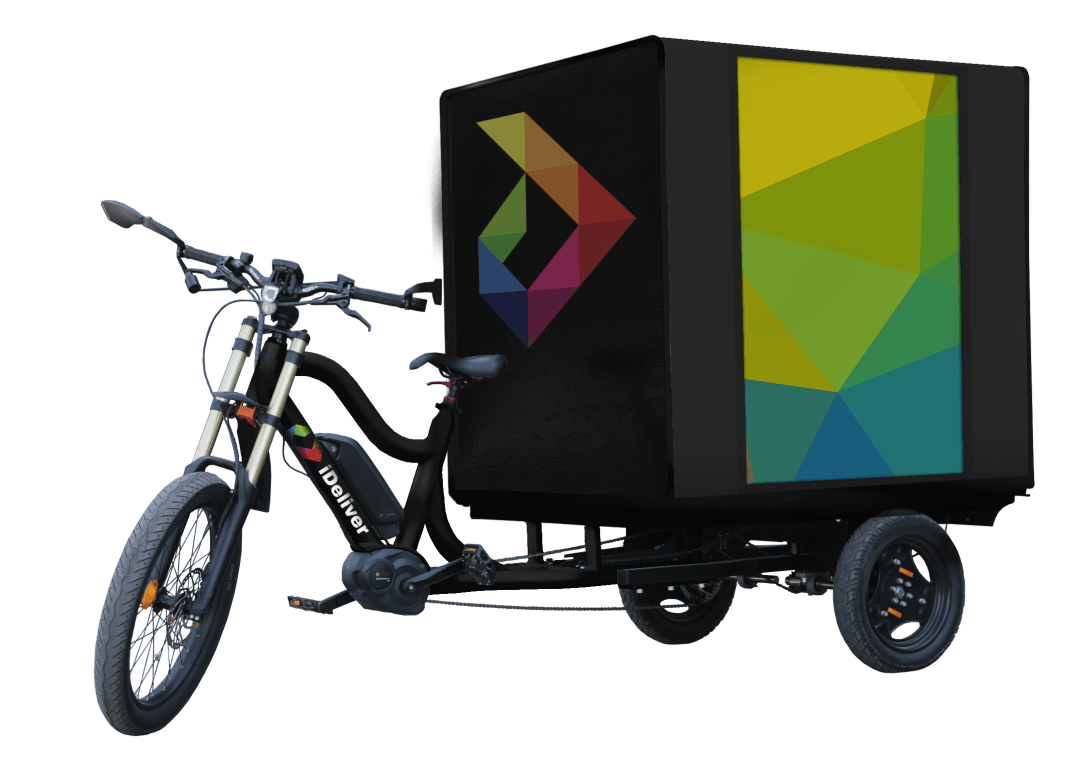 A Digital Signage Bicycle to deliver packages, and also at the same time broadcast "Mobile Digital Out Of Home" content. It comes with two 55″ inch outdoor displays (2500 nits), built in mediaplayer and LTE device (Internet connection). It will not only clearly show your message but it will also deliver your package – a true environmentally friendly digital signage last mile service. 
Acquire this signage bicycle from us and start your own service, or you can contact us to help you get started. It's a tailor-made product created and developed together with our partner company ideliver.se – we included all the technologies from digital signage and our LTE device(s) to create a unique set of components that makes it possible to advertise and reach targets based on their GPS/GEO location. Contact us for more information.
Targeted and automated ads based on GEO/GPS position(s) from the signage bicycle and QR codes scanned makes it now possible to reach a totally new audience from this unique product. This can be either managed manually or added to our programmatic (automation) service. Contact us for more information.