Description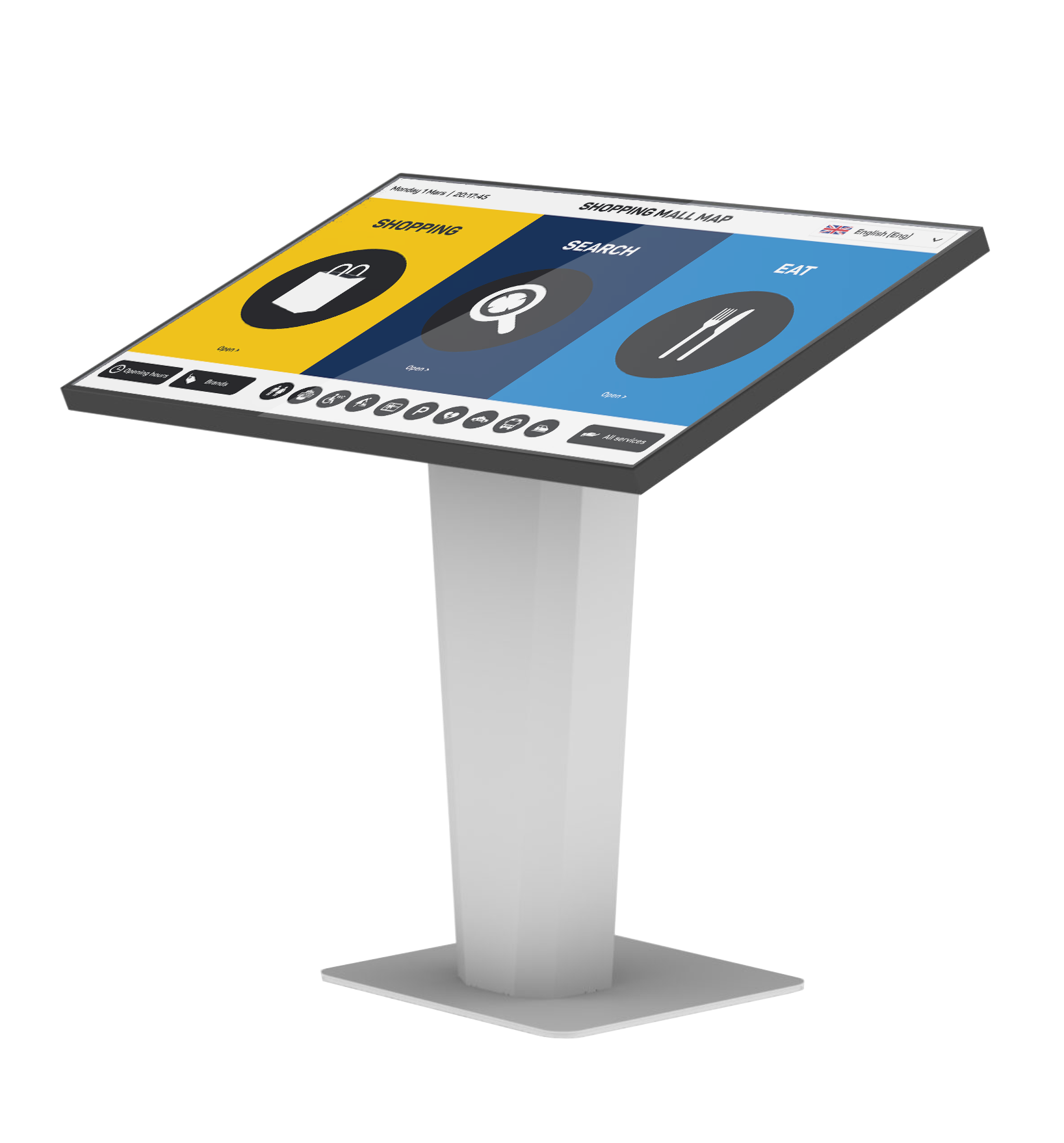 This product is simplistic and fits in any environment. It is lightweight and can be moved to any location easily. The housing is stable and provides you with a stylish, sturdy, plated material. A quick way to help your visitors and guests to find their location, product, or service.
It is designed for a 43.5″ multi-touch display (1920×1080), and our media player fits very well inside the installation cabinet.
We have also tested the WIFI and LTE signals from within the housing extensively, and can confidently say that signals easily pass the metal casing.
Combine this solution with our Digital Signage system to create an effective way of not only guiding people, but also broadcasting important information or even advertisements.