Description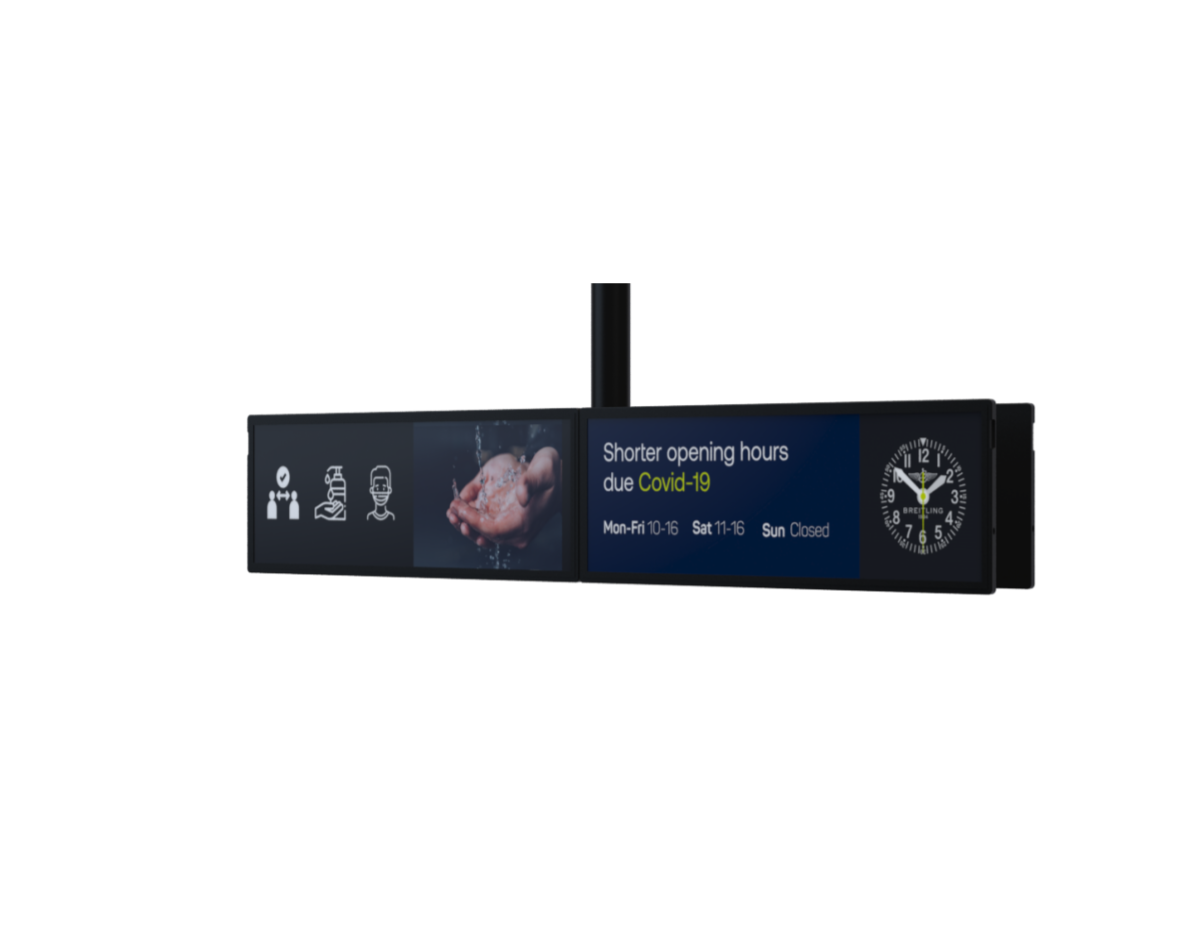 The MVG | Stretch is a great way to display digital wayfinding if you have wide hallways and high ceilings. Stretch your important information clear across a hallway or any high ceiling space.
You can choose to automate the content or manage the screens manually through our creative CMS interface.
Either use this product with one or two screens, to match your hallways width. Manually manage the content or automate the information. We recommend to syncronise your data from all available sources, making the information on the screen much more accurate. Read more here.
Grab your membership to MVG Cloud Manager and your 3D model.

From the MVG Cloud Manager, follow the gradual wayfinding ABC's with ease.

Need help along the way? No problem. Cloud Manager members receive immediate services across all devices. From administration to synchronisation and automation, MVG is with you each step you take. We are a wayfinding solution after all.


Learn more: Digital Signage Products (to connect and broadcast other commercial messages on the same screen).
You will surely be impressed by the MVG default styles, and you can always retrofit imagery as you go.
For custom brand design, just contact us and we will do our best to meet your needs.
Automation is our service that enables unique connections to your existing data to automatically send (export) information to our products in a usable way. This means you can continue to work with your existing systems. We develop and add a unique (API) connection that makes this possible.
By enabling automation you also enable the use of machine learning, that can make smart and in-real time AI connections of where data should be sent. For example, if someone searches for "shoes", we can by automation and machine learning send this to other screens so they know what "commercials" to show. 
No more random placements of ads based on old data. We make these connections in real-time and in milliseconds screens know what to play to maximise profit and return of investments.
By enabling automation and machine learning from our services, you also make it possible to make connections to our smart programmatic advertising engines.
All these services we offer our customers after review of your current environment.